Handy Tips For Your Home Improvement Project
So you think you're pretty handy. You have fixed a few things around the house, changed the filter on the furnace, fixed a leaking pipe and now you're ready for a larger project like laying tile in your kitchen, putting a new roof on your home or garage. Be careful! Sometimes DIY projects can end up costing you more than you think if they turn out bad and could end up costing  more than if you just hired a professional handyman or contractor to do the job from the start. Handy Do-It-Yourself Tips Before starting a  project, it might be a good idea to take a trial run. Never try out a new skill on something that will be a permanent. The end result could be disappointing, which means you have to tear it out and start all over again. For instance, when installing ceramic or porcelain floor or wall tile, use an old sheet of 4 x 8 plywood to layout the pattern first and practice grouting a few tiles to see how it will go. You can even practice cutting a few tiles as this takes practice. When you feel confident about it start your project. Or when painting rooms, start with the smallest area first to see how the paint color looks and to get some hands-on training before moving on to larger areas. Preparing for DIY Home Improvements If tackling a large project (building a deck, replacing a roof, adding an addition) don't be too eager to get started without a little planning and preparation. Preparation will save you from repeated trips to the store for things needed to complete the project.  First, if installing a new addition, check local codes to see what they will require you to do. Then, draw up plans and don't rush. Take a few weeks to think about the project.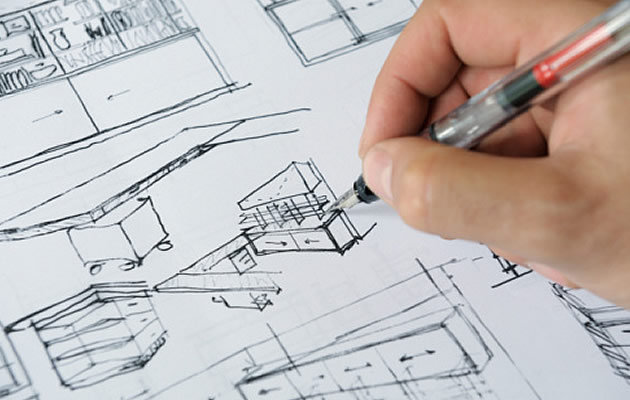 Look over the space where you plan to do the work. Doing this after work when your relaxed will help you to get a good understanding of what you really want to do, and exactly what you need for the job.  Then make a thorough list, add up the costs and shop around for the best pricing. Home Depot, Lowes, Menards, all have different products and are competitive when you are doing a big project. If you have drawn plans you can take it to each of these places for pricing. they will compete against each other for your business.  And always consider safety beforehand: shutting off electricity or waterlines, wearing goggles and boots and making sure the area is barricaded from passersby.