Its not that difficult to decide where to begin with your home improvement projects. This article will offer several pieces of advice on how you can make some key decisions to help get your project going. If you are going to hire someone to do the improvement work for you, be sure that you do your research, and take the time to get 3 written estimates. Once you have decided which company to use for your work, draw up a written contract before any work is done. This will ensure that you will get what you are asking for and that you don't get overcharged. Without that contract, you could be taken for a ride. Visit open houses or model homes to get some ideas of what might look good in your home.
Model homes are a great place to start and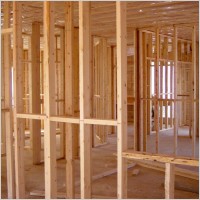 get good ideas. If your planning a basement project, Be sure to install enough lighting. This takes some time to plan and layout. Some basements have plenty of natural lighting, because of egress windows, or the homeowners paid for extra height when the house was built, enabling bigger than normal windows to be installed. Planning is the key when it comes to laying out the new walls if any. If you are planning on just framing in the outside walls plan ahead of time how you will insulate them, and what products you will use. There are so many new and innovative products on the market now days you want to take time to plan, plan, plan. Whatever it is that your going to be improving you can save yourself time and money by taking the time to visit all the home building stores first. Some of them have different styles than the others, and some have better quality materials also. Really, improving your home is not that hard to do. Decide what materials you want, hire a reliable contractor, get it in writing, have a plan, drawing, or blue prints to work by, set a schedule, as to when project will be completed. By Keeping these points in mind, your magnificent home improvement project home will be completed in no time.